ALL INDUCTION COOKTOPS
Sorry, there are no products available with this criteria.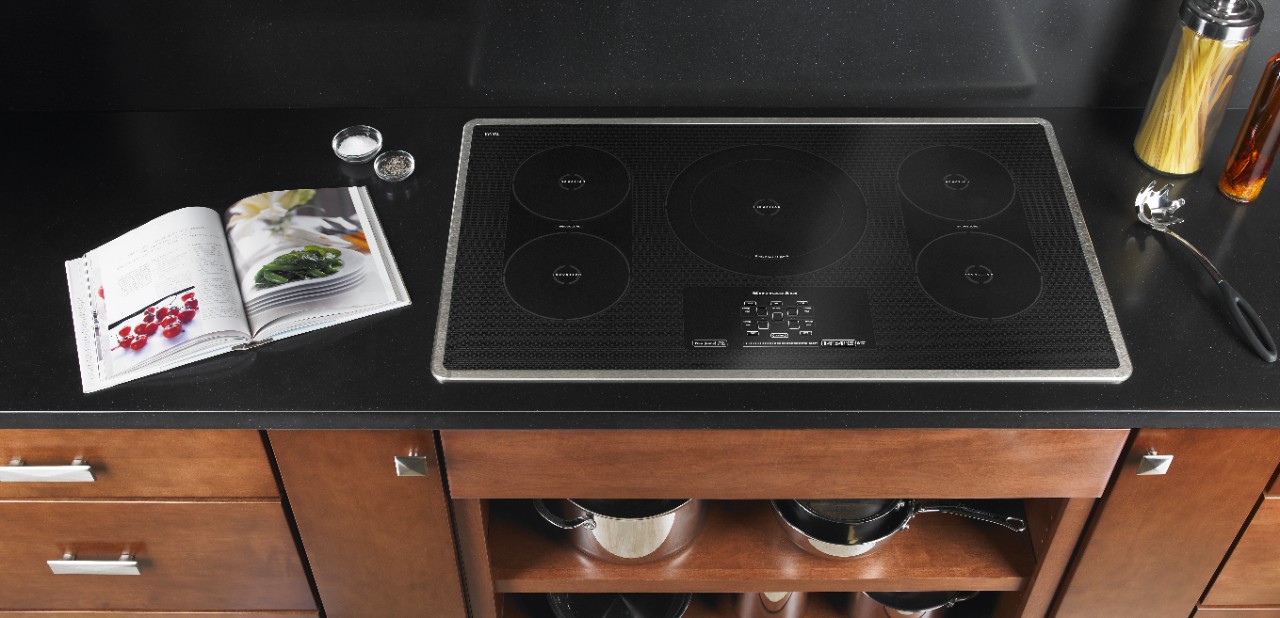 Cook With Precision And Speed When You Use KitchenAid Induction Stove Tops

Induction cooktops use electromagnetic technology to heat the pan directly while keeping the surface cool. Plus, our power boost feature lets you ramp up the heat for short periods of time – so there's less waiting for water to boil. Need to accommodate specialty cookware? Bridge functions in our induction stove tops allow you to combine elements into larger cooking zones for griddles and wider pans. With an induction cooktop from KitchenAid, home cooks enjoy a seamless, low-profile integration into a kitchen's design, with the added benefit of precise cooking. Choose the right size induction cooktop for your kitchen and start planning your next meal.