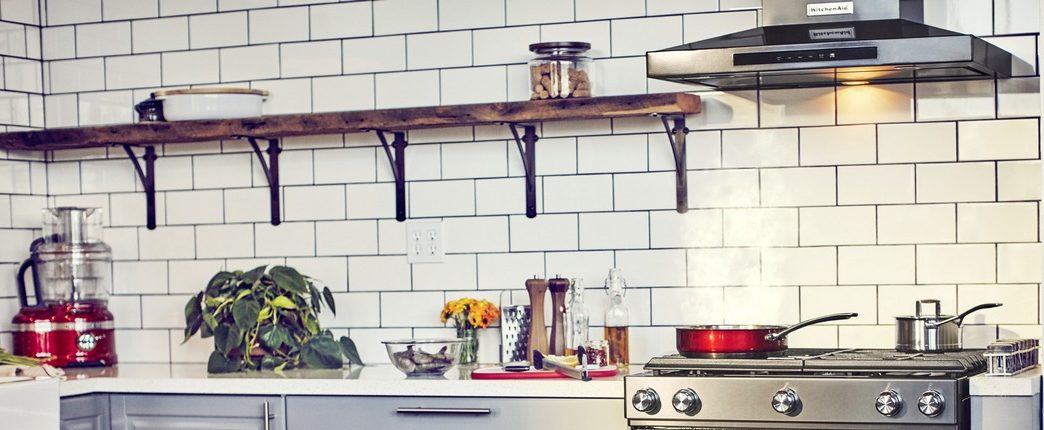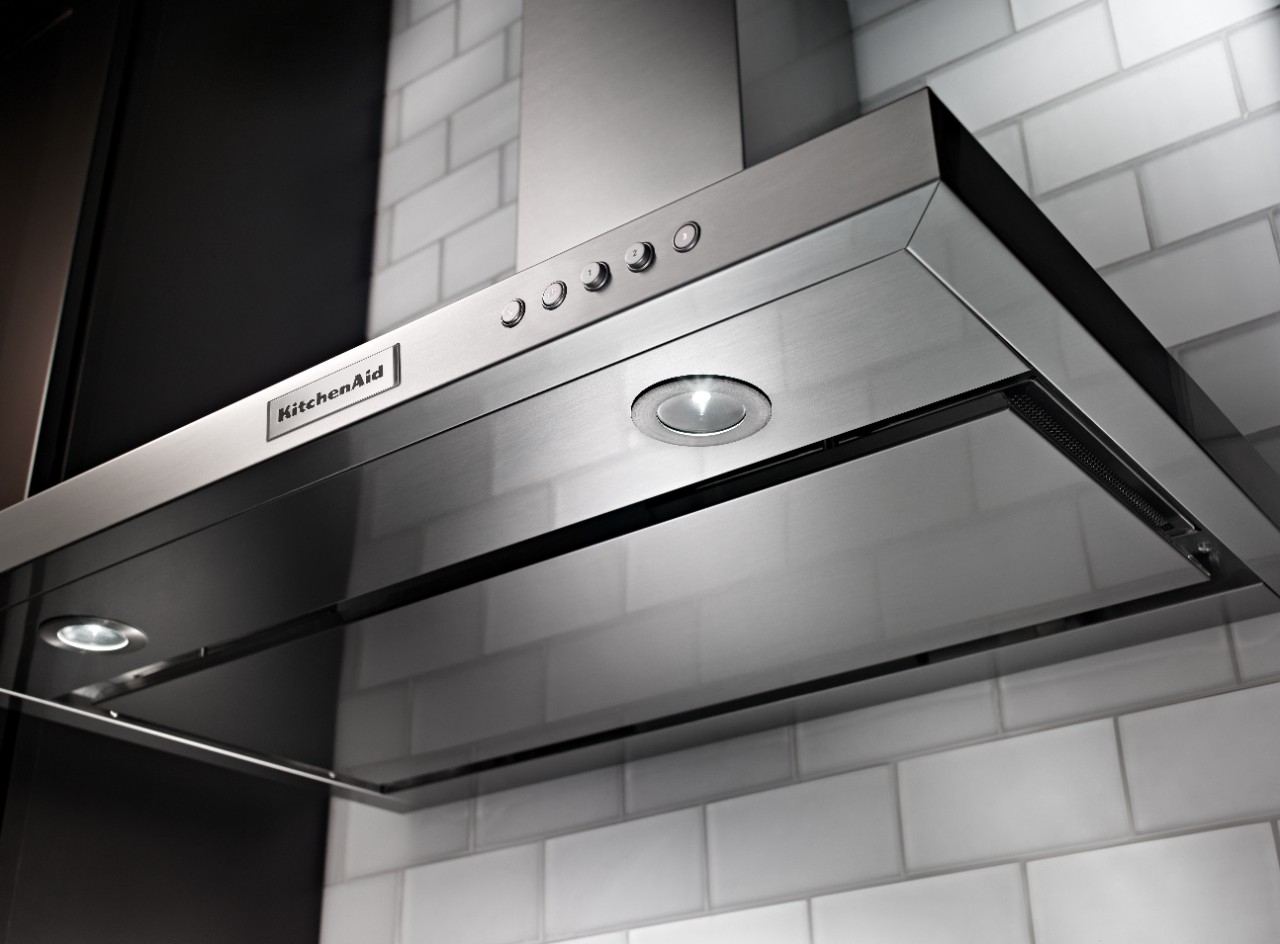 Wall-mount canopy hoods provide highly efficient venting with a range of CFM and design options that make them compatible with a variety of cooking appliances.

Island-mount canopy hoods fit well in any kitchen design and are the perfect compliment to a cooktop or range installed in an island or peninsula. 

Under Cabinet Hoods
Under-cabinet systems allow you to hide ductwork in the cabinet above or the wall behind.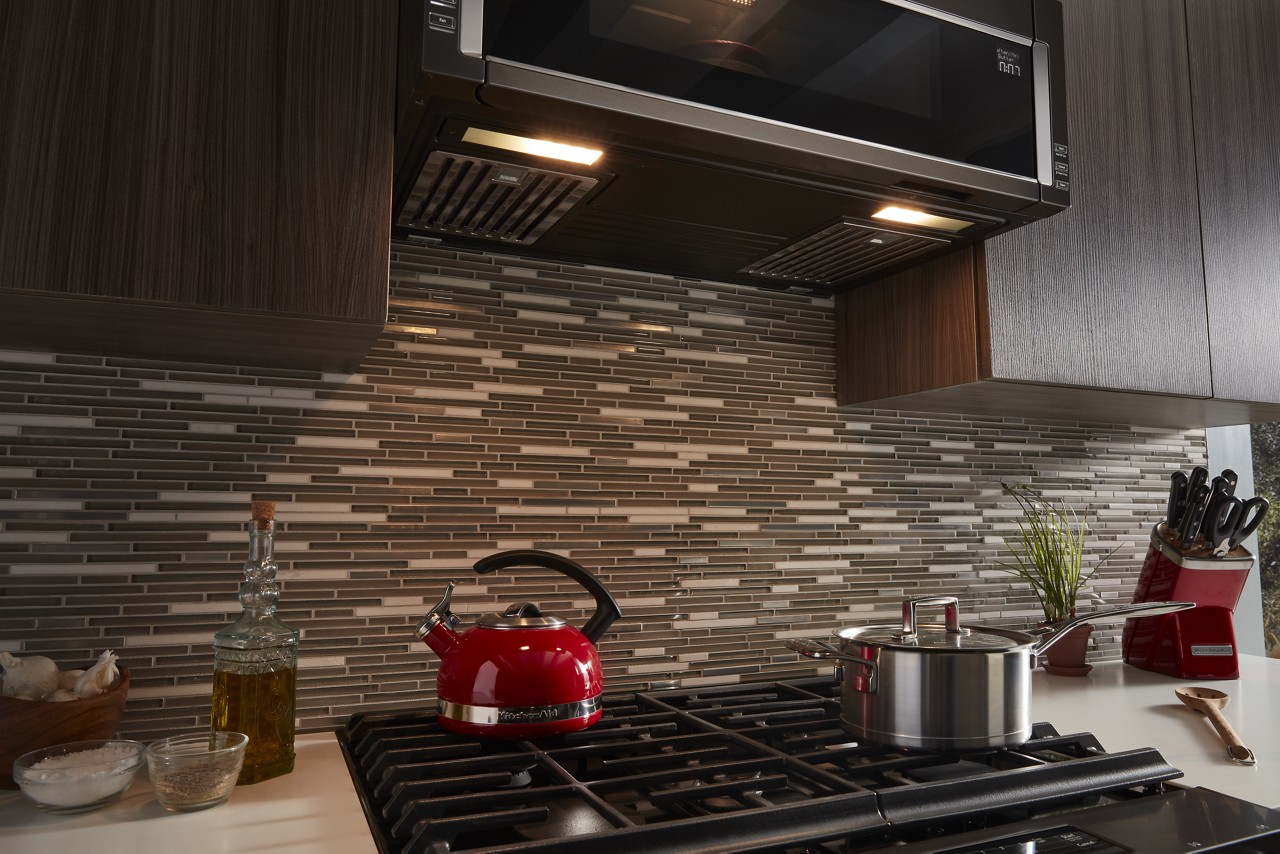 Microwave Hood Combination

In addition to providing excellent microwave performance, Microwave Hood Combinations capture smoke, grease and odors from the cooking surface below to help maintain a fresh kitchen.

CLEAR THE AIR

Complement your KitchenAid® cooktop or range with hoods and kitchen ventilation systems that effortlessly keep the air clean while you cook. Whether you're looking for over-the-range hoods or downdraft kitchen vents, KitchenAid offers the advanced technology to capture vapors and odors caused by cooking. We even have retractable ventilation systems to enhance the aesthetic value by raising only when needed and remaining flush when not in use. Browse the full line of KitchenAid® hoods and vents to find the design and features you need to clear the air.